During this year MCO a lot of things got restricted especially the festive season. I was telling Deluxe that, looks like we won't be able to visit Man and Nurul for our annual rendang fix for Raya. As both of them messaged me telling me that they're unable to host us, which we totally understand. There will always be next year. When the first day of Raya came, I received a call from Man telling me he's outside my shop. So I went and open my door, there he was smiling at me inside his car. He took out a plastic bag, and handed that to me. Inside was chicken curry, beef rendang, kurma and lemang. Since we can't visit his place, he knows that we love this so much that he decided to "tapao" for us.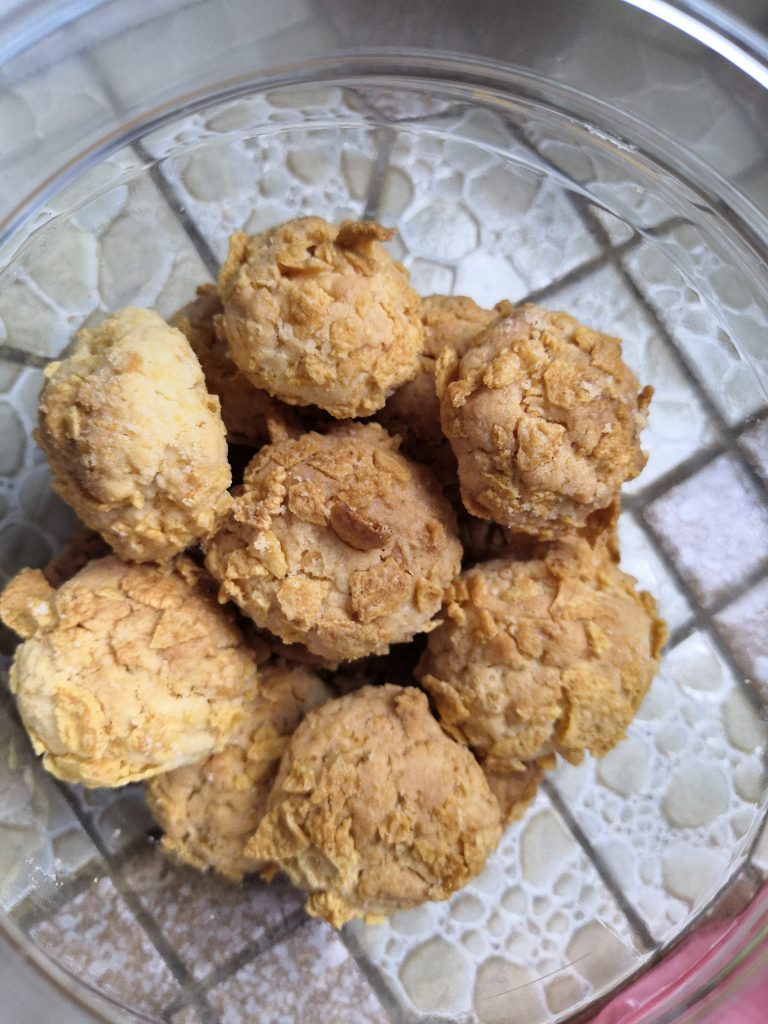 This can of cookies was also given to us by a close family friend's sister.  Who seemed to be on a baking spree.  They also brought some hot buns as well, which I totally forgotten to take a picture of it.
Also during this time, another friend decided to drop by to get a Onexox Simcard from me.  He brought some of his fruits and vegetable for us from his own garden.  Not sure if it's due to mentality that home grown tastes better, but they were really, really good.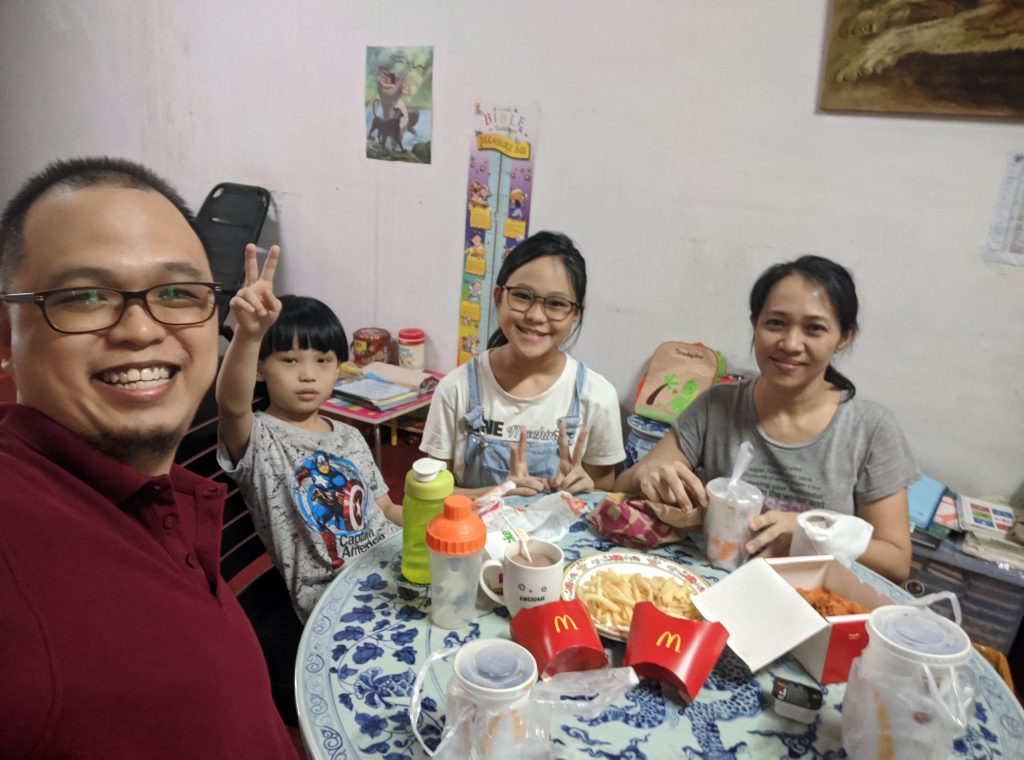 Another close friend for no apparent reason decided to send us Mc Donalds for lunch.  This one was totally unexpected, as I received a call from the delivery person.  Said he was from McD, and I said I didn't ordered anything.  But the delivery person said it's been paid for, once I saw the receipt I immediately called the person to thank her for the kind gesture.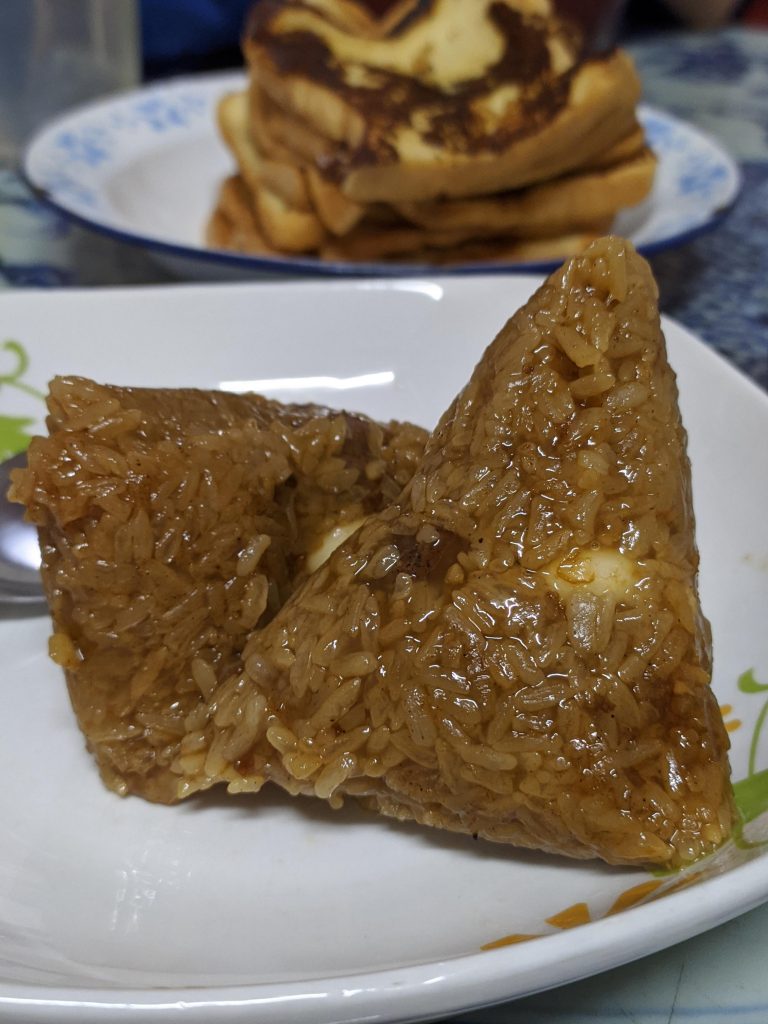 It was close to the Chinese Dumplings festival, I received 2 portions of dumplings for the family.  Again, another unexpected self delivery said it was a pre birthday gift last month. While another portion was given to me, from another friend who wanted me to help him out switching to Onexox.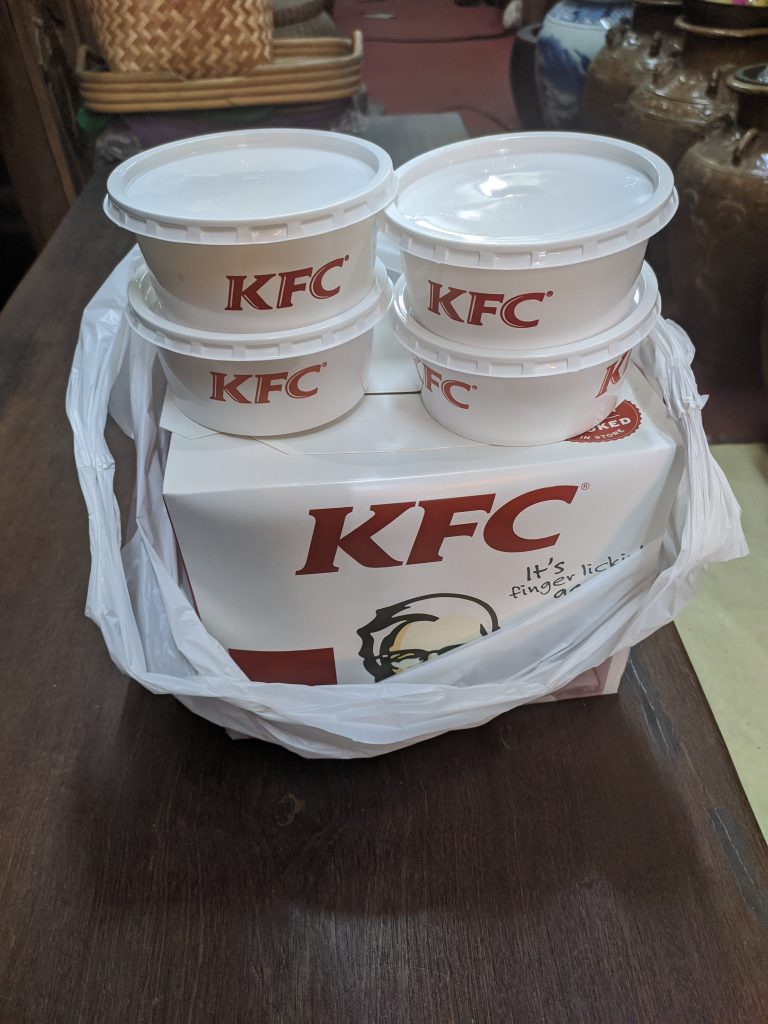 In this story, another friend came to collect something from me, and after I passed it to him we discussed a few matters before he needs to get going.  Not long after that, he returned carrying this treat for us and wished me happy birthday.  I told him cannot simply spend unnecessary like that, but he replied to me "I've been blessing him with so many things can, but why can't he bless me back?"  So I thanked him again, before he went on his way.
The reason why I wanted to post this was because for the past couple of weeks during MCO, I kept questioning myself am I doing the right thing or not.  Everything I did during those time, my conscience was clear but I still doubt was it right or not.  Whenever I doubt, things like this happens.  So I know what I do is OK.  And because of that, it pushes me further to continue doing what I'm doing right now with confidence and no guilt attached.  Plus it made me realized I'm well loved, and I thank God for all of those who's been supporting me all these years not only to me but my family.
So keep the faith and everything is going to be ok.