Normally after church the guys and I will go for lunch together basically just to spend time and laugh about whatever mistakes we did earlier or discuss how we can improve in our upcoming stream. So this time, Lopan and Lopaniang, decided to join us for lunch and we headed off to 38 Food Street.
So here we were, it was raining extremely hard and boy did we get ourselves into a predicament. Fortunately for me, Josh had an extra umbrella so we were able to reach our destination with no issue from our car park.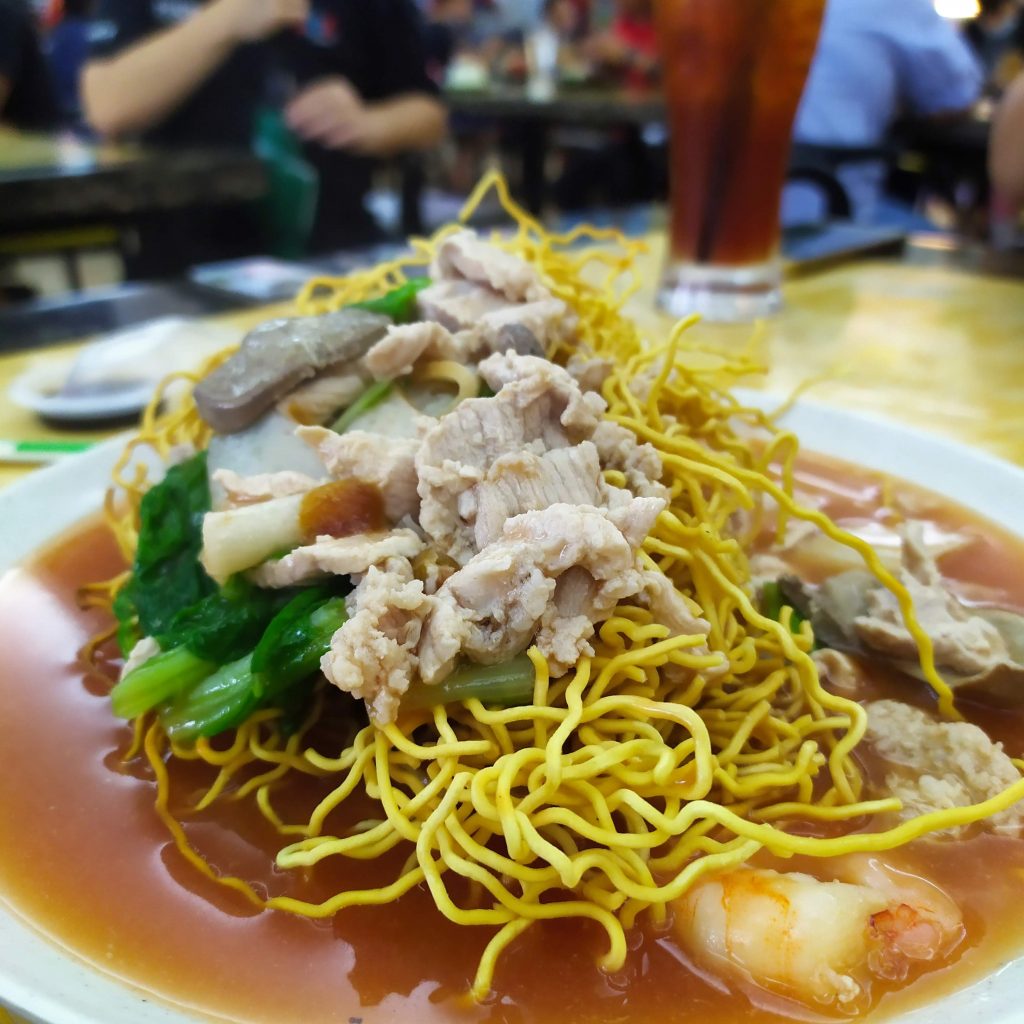 This was surprisingly good, and was well worth RM6.50 spent. As Lopan mentioned that this place is one of his regular place, there's quite a few more things to try. Because Aaron ordered Tom Yam Pan Mee, Lopan wanted to try it and asked if I wanted to share half of it. I told him ok, so he went and ordered one bowl and got an extra to split it. All I can say, if you can handle the spiciness by all means you can have a go at it. Just by typing it out I'm beginning to salivate, but unfortunately it's a little too spicy for me to handle. Never the less, it was so good that I went and tapao the normal one instead home. Anyhow here's a short video of our adventure.